Directive
The international community as a whole has adopted directives in a number of countries to improve and durably protect water quality. European directive 94/25 CE regarding boats equipped with toilets notably highlights that the latter "must be equipped with tanks, in other words facilities that can hold tanks".
Some areas in the world are even "zero discharge" areas and do not allow the use of purification systems, making the use of holding tanks obligatory.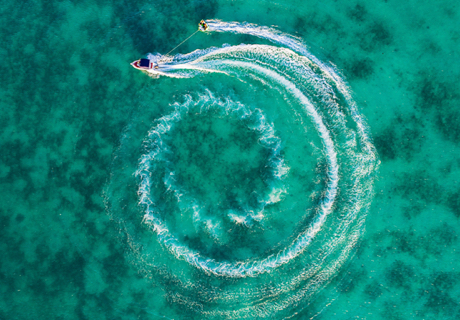 Solutions Sanimarin
Very easy to install and user friendly, SANIMARIN enables you to meet the new environmental requirements.
Indeed, thanks to the discharge parameters, the Black Water tank can be fitted anywhere on the boat (this is not the case with hand pump toilets).
In addition, its efficient maceration system facilitates emptying and cleaning the tank. Certain countries such as Australia only allow the discharge of previously broken-down matter.
The tank's autonomy is also improved by controlling the quantity of flushing water.
All good reasons that make SANIMARIN products resolutely eco-responsible.