The new SFA boat toilets are not only comfortable and quiet, but also economical and robust. They are designed by Sanimarin. Positively
modern and innovative, they could BE called Sanismart.
THE SFA MARINE TOILET RANGES
The electric marine toilet is not only a perfect alternative to the manual toilet, it also offers real comfort on board. Always at the forefront of innovation, SFA has created several ranges of marine toilets with multiple advantages.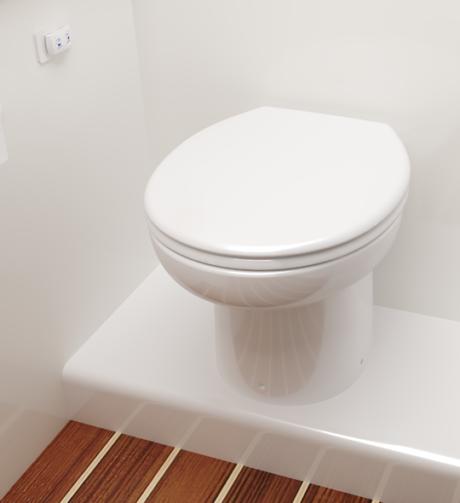 THE COMPACT MARINE TOILET RANGE
Due to their reduced height, these marine toilets can be installed simply and quickly on an overhang. In this way, they can easily replace manual toilets. The range's variety makes it possible to cover any requirements by adapting to all configurations and specifications: Sanimarin Maxlite+, Sanimarin Maxlite+S, Sanimarin 31, Sanimarin 32 and Sanimarin Exclusive Short.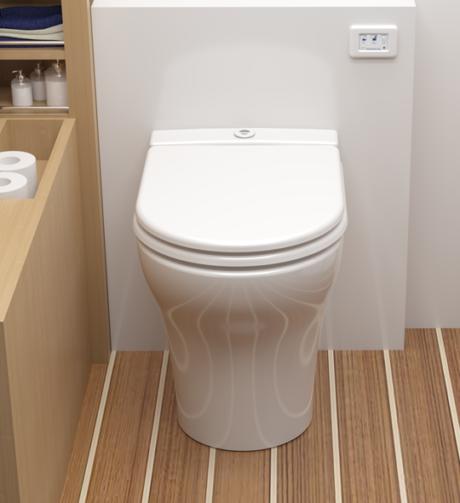 THE SILENCE MARINE TOILET RANGE
Being the quietest of the electric marine toilets these products are particularly appreciated for their acoustic performance (only 52 d(B)A). Of standard height, they are designed for floor installation. Both models, Sanimarin 43 and Sanimarin Exclusive Medium, offer comfort comparable to that of a household toilet
THE ADVANTAGES OF SFA MARINE TOILETS.
The performance of electric marine toilets is based on the experience acquired by their SFA designer for more than half a century. SFA marine toilets effectively shred all materials, thus making it possible to discharge only liquid materials. The integrated sewage pump has a reach of 3 m high and 30 m horizontally. This is the ideal solution for installing a black water tank in any available space on the boat, not necessarily near the toilet. This system ensures perfect management of black water to comply with the new regulations that prohibit the dumping of unlawful waste. In addition, the SFA marine toilets consume very little water and electricity, thus having little impact on the boat's operation. These toilets are the quietest on the market, guaranteeing the well-being of boaters.
The manufacturer SFA, which is ISO 9001 and ISO14001 certified, is committed to producing highly reliable equipment whose durability is unanimously recognised.