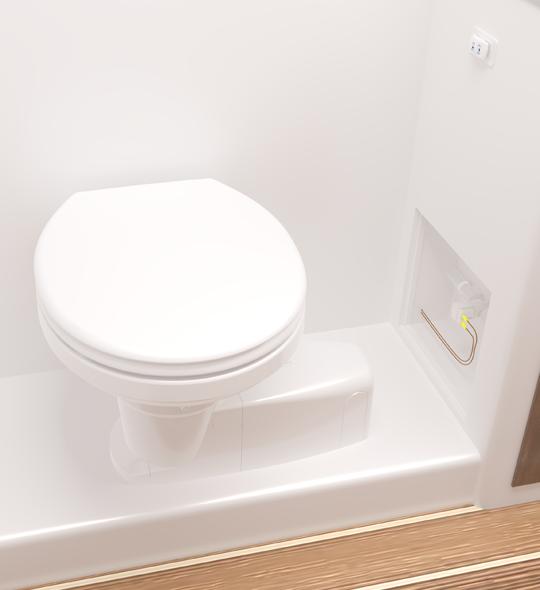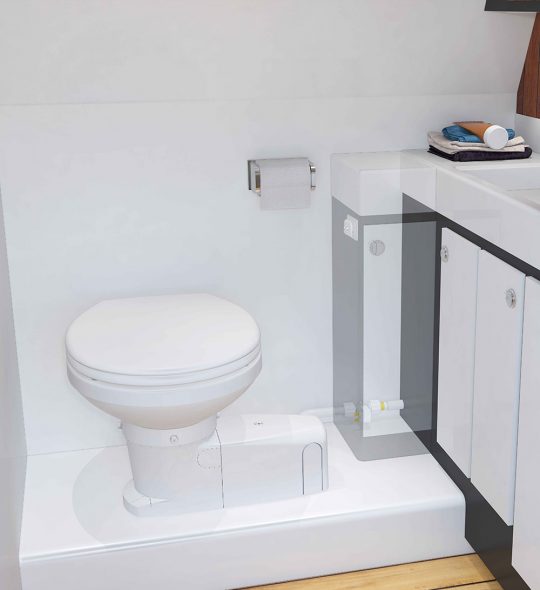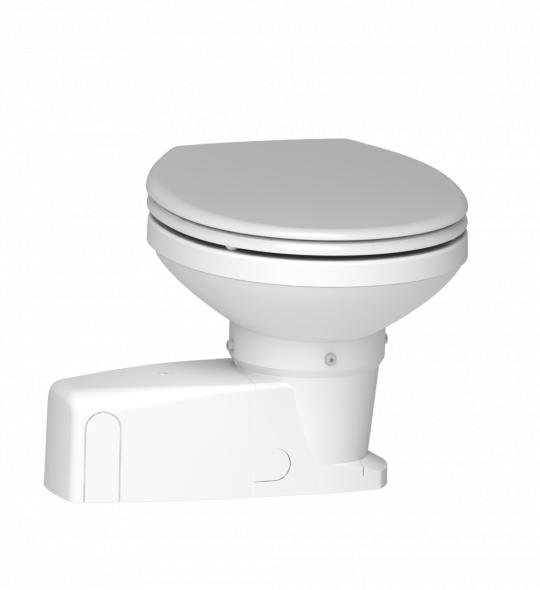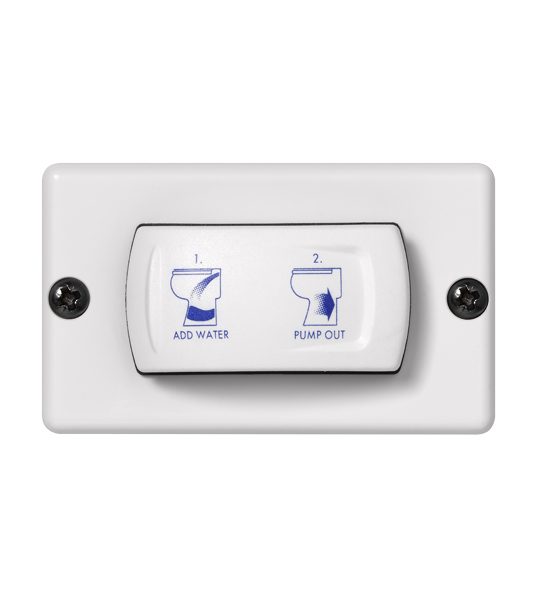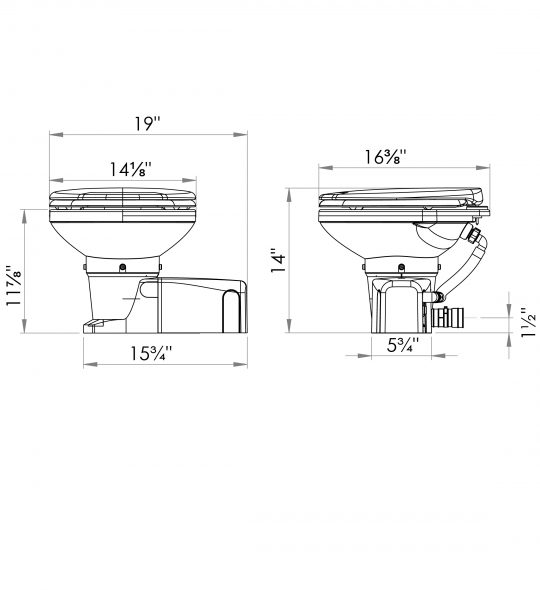 Sanimarin Maxlite+S
Maximum comfort
RV & MARINE MARKETS
Reversible motor/pump unit for right or left hand  installation
Enables variable positioning  of the bowl
Ultra-light material used for bowl construction
Easily replaces  a hand pumped toilet
Integrated solenoid valve
Soft close seat
Delivered with the electric switch Comfort
Features SFA macerator technology
DESCRIPTION
Simple, easy and economical sanitary solution for maximum comfort on board or on the road. Easy to install and maintain, quiet, ergonomic and economical, the Sanimarin Maxlite+S is quieter than any other toilet on the market. Combined with its excellent maceration system, which was patented 60 years ago, it is guaranteed to be highly efficient and provide maximum comfort. Its exceptionally light weight is an additional asset for your boat or RV.
Specifications
Horizontal pumping distance
Low electricity consumption
Electricity consumption per second :
12V : 0.007 Ah
24V : 0.004 Ah
Current consumption
12V (300W) : 25A
24V (360W) : 15A
Water consumption
Quantity decided by the user
Water use
Integrated solenoid valve for connection to the pressurized water system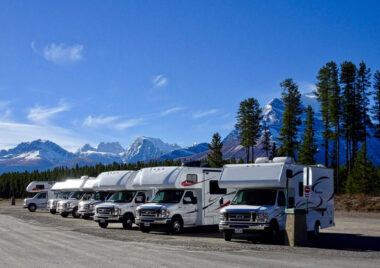 Our benefits
The Samarin range has been developed with the aim of ensuring that your toilet is as easy and comfortable to use on the water and on the road as it is at home.